Cardiovascular Disease Management in Rural and Underserved Communities: Increasing Recognition, Individualizing Targets, and Tailoring Treatment
To access the activities, select a module title in the blue box above. Then, enter your name, email address, and degree in the appropriate fields of the form, and click Continue.

Jointly provided by the Endocrine Society, Postgraduate Institute for Medicine, and RME Collaborative.

Release Date: January 31, 2022
Expiration Date: January 31, 2023
Estimated Time to Complete: 15 minutes per module
PROGRAM OVERVIEW
Cardiovascular disease (CVD), the leading cause of death in the United States, disproportionately burdens rural communities. Broadly, rural residents experience higher rates of CVD and CVD-associated mortality compared with their urban counterparts. These disparities are largely driven by challenges surrounding access to care that result from healthcare workforce shortages, long travel distances, and transportation barriers. This CME/CE activity series will use a case-based approach to review guideline recommendations on assessment and management of cardiovascular risk and new treatment options for advanced heart failure. Strategies to overcome barriers and improve multidisciplinary care of CVD in rural and underserved areas will also be discussed.
FACULTY
Akshay S. Desai, MD, MPH
Associate Professor
Harvard Medical School
Director, Cardiomyopathy and Heart Failure Program
Brigham and Women's Hospital
Boston, MA
Dana E. King, MD
Clinical Provider
Atrium Health, Wake Forest Baptist
Winston-Salem, NC
TARGET AUDIENCE
This activity is designed specifically for primary care clinicians, registered nurses, and advanced practice registered nurses who care for patients from rural and underserved areas.
LEARNING OBJECTIVES
Module 1: Risk Assessment in Primary Prevention of Cardiovascular Disease
Select appropriate treatment for patients with cardiovascular disease based on the latest guideline recommendations, clinical evidence, and patient characteristics
Discuss strategies for reducing disparities and improving access to cardiology care for patients in rural and underserved areas
Module 2: Guideline-Based Care for Secondary Prevention of Cardiovascular Disease
Evaluate evolving treatment approaches for the management of patients with dyslipidemia and heart failure
Module 3: Updates in Management of Advanced Heart Failure
Implement evidence-based assessment strategies to improve the early recognition and diagnosis of heart failure
ACCREDITATION STATEMENT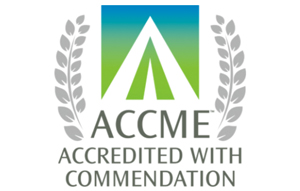 This activity has been planned and implemented in accordance with the accreditation requirements and policies of the Accreditation Council for Continuing Medical Education (ACCME) through the joint providership of the Endocrine Society and Postgraduate Institute for Medicine. Endocrine Society is accredited by the ACCME to provide continuing medical education for physicians. Endocrine Society has achieved Accreditation with Commendation.
Physician Continuing Medical Education
The Endocrine Society designates this enduring material for a maximum of 0.75 AMA PRA Category 1 Credit™. Physicians should claim only the credit commensurate with the extent of their participation in the activity. While offering CME credits noted above, this program is not intended to provide extensive training or certification in the field.
Module 1: 0.25 AMA PRA Category 1 Credit™
Module 2: 0.25 AMA PRA Category 1 Credit™
Module 3: 0.25 AMA PRA Category 1 Credit™
Continuing Nursing Education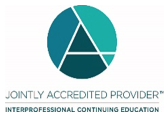 In support of improving patient care, this activity has been planned and implemented by the Postgraduate Institute for Medicine and RME Collaborative. Postgraduate Institute for Medicine is jointly accredited by the Accreditation Council for Continuing Medical Education (ACCME), the Accreditation Council for Pharmacy Education (ACPE), and the American Nurses Credentialing Center (ANCC), to provide continuing education for the healthcare team.
The maximum number of hours awarded for this Continuing Nursing Education activity is 0.75 contact hours. Designated for 0.5 contact hours of pharmacotherapy credit for Advanced Practice Registered Nurses.
Module 1: 0.25 contact hour
Module 2: 0.25 contact hour; 0.25 pharmacotherapy credit
Module 3: 0.25 contact hour; 0.25 pharmacotherapy credit
HOW TO OBTAIN CREDIT
If you wish to receive CME/CE credit, please follow the below steps for each module you complete:
Read the entire activity.
Go to cmeuniversity.com. In the "Find Post-Test/Evaluation by Course" field at the top of the page, enter the course code 16833.
Select the module you completed and fill out the activity evaluation form. A certificate of participation will be available to download/print immediately.
STATEMENT OF INDEPENDENCE
As a provider of CME accredited by the Accreditation Council for Continuing Medical Education, the Endocrine Society has a policy of ensuring that the content and quality of this educational activity are balanced, independent, objective, and scientifically rigorous. The scientific content of this activity was developed under the supervision of the Endocrine Society.
DISCLOSURE POLICY
The faculty, committee members, and staff who are in position to control the content of this activity are required to disclose to the Endocrine Society and to learners any relevant financial relationship(s) of the individual or spouse/partner that have occurred within the last 12 months with any commercial interest(s) whose products or services are related to the CME content. Financial relationships are defined by remuneration in any amount from the commercial interest(s) in the form of grants; research support; consulting fees; salary; ownership interest (e.g., stocks, stock options, or ownership interest excluding diversified mutual funds); honoraria or other payments for participation in speakers' bureaus, advisory boards, or boards of directors; or other financial benefits. The intent of this disclosure is not to prevent CME planners with relevant financial relationships from planning or delivery of content, but rather to provide learners with information that allows them to make their own judgments of whether these financial relationships may have influenced the educational activity with regard to exposition or conclusion.
The Endocrine Society has reviewed all disclosures and resolved or managed all identified conflicts of interest, as applicable.
Faculty
The faculty reported the following financial relationship(s) during the content development process for this activity:
Akshay S. Desai, MD, MPH, has disclosed the following relationships: grant/research support from Abbott, Alnylam Pharmaceuticals, Inc., AstraZeneca Pharmaceuticals, Bayer Corporation, and Novartis Pharmaceutical Corporation; and consultant for Abbott, Alnylam Pharmaceuticals, Inc., Amgen, Inc., AstraZeneca Pharmaceuticals, Bayer Corporation, Biofourmis, Inc., Boehringer-Ingelheim, Boston Scientific Corporation, Cytokinetics, Inc., DalCor Pharmaceuticals, Lexicon Pharmaceuticals, Inc., Lupin Pharmaceuticals, Inc., Merck & Co., Inc., Novartis Pharmaceutical Corporation, Regeneron Pharmaceuticals, Inc., Relypsa, Inc., Sun Pharmaceutical Industries, Ltd., and Verily Life Sciences.
Dana E. King, MD, has no relevant financial relationships to disclose.
Planners, Managers, and Reviewers
The staff involved in the development of this CME activity reported no relevant financial relationships.
ACKNOWLEDGEMENT
This activity is supported by independent medical education grants from Merck Sharp & Dohme, Corp., a subsidiary of Merck & Co., Inc., and Novartis Pharmaceuticals Corporation.
DISCLAIMER
The information presented in this activity represents the opinion of the faculty and is not necessarily the official position of the Endocrine Society.
Use of professional judgment:
The educational content in this activity relates to basic principles of diagnosis and therapy and does not substitute for individual patient assessment based on the health care provider's examination of the patient and consideration of laboratory data and other factors unique to the patient. Standards in medicine change as new data become available.
Drugs and dosages:
When prescribing medications, the physician is advised to check the product information sheet accompanying each drug to verify conditions of use and to identify any changes in drug dosage schedule or contraindications.
POLICY ON UNLABELED/OFF-LABEL USE
The Endocrine Society has determined that disclosure of unlabeled/off-label or investigational use of commercial product(s) is informative for audiences and therefore requires this information to be disclosed to the learners at the beginning of the presentation. Uses of specific therapeutic agents, devices, and other products discussed in this educational activity may not be the same as those indicated in product labeling approved by the Food and Drug Administration (FDA). The Endocrine Society requires that any discussions of such "off-label" use be based on scientific research that conforms to generally accepted standards of experimental design, data collection, and data analysis. Before recommending or prescribing any therapeutic agent or device, learners should review the complete prescribing information, including indications, contraindications, warnings, precautions, and adverse events.
PRIVACY AND CONFIDENTIALITY STATEMENT
The Endocrine Society will record learner's personal information as provided on CME evaluations to allow for issuance and tracking of CME certificates. The Endocrine Society may also track aggregate responses to questions in activities and evaluations and use these data to inform the ongoing evaluation and improvement of its CME program. No individual performance data or any other personal information collected from evaluations will be shared with third parties.
CONTACT US
General Questions
For general information or questions about this activity, please contact RME Collaborative at 800-913-9370 or cme@cmeruralhealth.com.
Accreditation Support
For questions regarding the certification of this activity, please contact the Endocrine Society via email at info@endocrine.org (physician credit) or the Postgraduate Institute for Medicine via email at inquiries@pimed.com (nursing credit).
COMPUTER SYSTEM REQUIREMENTS
Operating system: Windows or Macintosh
Supported browsers: HTML5-capable browser – Internet Explorer 11, Microsoft Edge, Firefox 27+, Chrome 30+, Safari 9+
Hardware: computer, smartphone, or tablet
Broadband Internet connection: high-speed connection preferable
©RME Collaborative, a division of Talem Health, LLC 2022. All Rights Reserved. These materials may be used for personal use only. Any rebroadcast, distribution, or reuse of this presentation or any part of it in any form for other than personal use without the express written permission of Talem Health, LLC is prohibited.