Improving Liver Cancer Screening in Rural and Underserved Communities: Early Detection for Better Patient Outcomes
To access the activities, select a module title in the blue box above. Then, enter your name, email address, and degree in the appropriate fields of the form, and click Continue.
Jointly provided by Postgraduate Institute for Medicine and RME Collaborative.

Release Date: January 31, 2022
Expiration Date: January 31, 2023
Estimated Time to Complete: 15 minutes per module
PROGRAM OVERVIEW
Hepatocellular carcinoma (HCC) is one of the most rapidly increasing cancers in the United States, with an incidence rate that has more than tripled since 1980. While the rate of new HCC cases in urban areas has declined in recent years, it has increased steadily in rural areas, particularly among Blacks and non-Hispanic Whites. Patients with HCC in rural and underserved areas are more likely than their urban counterparts to be diagnosed at a late stage and are less likely to receive treatment of any type. Residents of rural communities also face unique challenges when seeking cancer care, including shortages of oncology specialists, limited availability of treatments, long distances to care, and transportation barriers. This CME/CE activity series will review risk factors for HCC and current recommendations for screening and surveillance. Evidence-based guidelines for HCC treatment and strategies to improve access to cancer care in rural and underserved settings will also be covered.
FACULTY
Ghassan K. Abou-Alfa, MD, MBA
Attending Physician
Memorial Sloan Kettering Cancer Center
Professor of Medicine
Weill Cornell College at Cornell University
New York, NY
Barbara P. Yawn, MD, MSc, FAAFP
Professor of Family and Community Health
University of Minnesota
Minneapolis, MN
TARGET AUDIENCE
This activity is designed specifically for primary care clinicians, registered nurses, and advanced practice registered nurses who care for patients from rural and underserved areas.
LEARNING OBJECTIVES
Module 1: Recommended Screening and Surveillance for HCC
Implement evidence-based strategies for screening and surveillance to improve early detection of HCC in rural and underserved populations
Module 2: Advances in HCC Treatment and Management
Evaluate current evidence for treatment to improve personalized management and follow-up care for patients with HCC
Module 3: Overcoming Barriers in HCC Care in Rural and Underserved Communities
Identify strategies to reduce barriers and improve care coordination for HCC patients who reside in rural and underserved communities
JOINT ACCREDITATION STATEMENT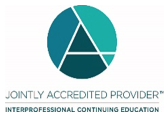 In support of improving patient care, this activity has been planned and implemented by the Postgraduate Institute for Medicine and RME Collaborative. Postgraduate Institute for Medicine is jointly accredited by the Accreditation Council for Continuing Medical Education (ACCME), the Accreditation Council for Pharmacy Education (ACPE), and the American Nurses Credentialing Center (ANCC), to provide continuing education for the healthcare team.
Physician Continuing Medical Education
The Postgraduate Institute for Medicine designates this enduring material for a maximum of 0.75 AMA PRA Category 1 Credit(s)™. Physicians should claim only the credit commensurate with the extent of their participation in the activity.
Module 1: 0.25 AMA PRA Category 1 Credit™
Module 2: 0.25 AMA PRA Category 1 Credit™
Module 3: 0.25 AMA PRA Category 1 Credit™
Continuing Nursing Education
The maximum number of hours awarded for this Continuing Nursing Education activity is 0.75 contact hours. Designated for 0.25 contact hours of pharmacotherapy credit for Advanced Practice Registered Nurses.
Module 1: 0.25 contact hour
Module 2: 0.25 contact hour; 0.25 pharmacotherapy credit
Module 3: 0.25 contact hour
HOW TO OBTAIN CREDIT
If you wish to receive CME/CE credit, please follow the below steps for each module you complete:
Read the entire activity.
Go to cmeuniversity.com. In the "Find Post-Test/Evaluation by Course" field at the top of the page, enter the course code 16765.
Select the module you completed and fill out the activity evaluation form. A certificate of participation will be available to download/print immediately.
DISCLOSURE OF CONFLICTS OF INTEREST
Postgraduate Institute for Medicine and RME Collaborative adhere to the ACCME's Standards for Integrity and Independence in Accredited Continuing Education. Postgraduate Institute for Medicine requires faculty, planners, and others in control of educational content to disclose all their financial relationships with ineligible companies (commercial interests). All identified conflicts of interest (COI) are thoroughly vetted and mitigated according to Postgraduate Institute for Medicine policy. Postgraduate Institute for Medicine is committed to providing its learners with high quality accredited continuing education activities and related materials that promote improvements or quality in healthcare and not a specific proprietary business interest of an ineligible company.
The faculty reported the following relevant financial relationships with ineligible entities related to the educational content of this CE activity:
Faculty
Ghassan K. Abou-Alfa, MD, MBA, has disclosed the following relationships: consultant for Adicet Bio, AstraZeneca, Alnylam Pharmaceuticals, Inc., Autem Medical, Bayer AG, BeiGene, Berry Genomics, Cend Therapeutics, Inc., Celgene Corporation, CytomX Therapeutics, Inc., Eisai Co., Ltd., Eli Lilly and Company, Exelixis, Inc., Flatiron Health, Genentech, Inc./Roche, Genoscience Pharma, Helio Health, Incyte Corporation, Ipsen, Legend Biotech, Merck & Co., Inc., Nerviano Medical Sciences, QED Therapeutics, RedHill Biopharma, Ltd., Rafael Pharmaceuticals, Inc., Servier Pharmaceuticals, Silenseed, Ltd., SillaJen, Inc., Sobi, Surface Oncology, TheraBionic, Inc., Vector Pharma, and Yiviva, Inc.; and grant/research support from Arcus Biosciences, Agios Pharmaceuticals, Inc., AstraZeneca, BioNTech SE, Bristol-Myers Squibb, Celgene Corporation, Flatiron Health, Genentech, Inc./Roche, Genoscience Pharma, Incyte Corporation, Polaris Pharmaceuticals, Inc., Puma Biotechnology, Inc., QED Therapeutics, Silenseed, Ltd., and Yiviva, Inc.
Barbara P. Yawn, MD, MSc, FAAFP, has no relevant financial relationships to disclose.
Planners, Managers, and Reviewer
The Postgraduate Institute for Medicine and RME Collaborative planners, managers, and reviewer have nothing to disclose.
ACKNOWLEDGEMENT
This activity is supported by independent educational grants from Eisai, Inc.; Genentech, a member of the Roche Group; and Merck Sharp & Dohme, Corp., a subsidiary of Merck & Co., Inc.
DISCLOSURE OF UNLABELED USE
This educational activity may contain discussion of published and/or investigational uses of agents that are not indicated by the FDA. The planners of this activity do not recommend the use of any agent outside of the labeled indications. The opinions expressed in the educational activity are those of the faculty and do not necessarily represent the views of the planners. Please refer to the official prescribing information for each product for discussion of approved indications, contraindications, and warnings.
CONTACT US
General Questions
For general information or questions about this activity, please contact RME Collaborative at 800-913-9370 or cme@cmeruralhealth.com.
Accreditation Support
For questions regarding the certification of this activity, please contact Postgraduate Institute for Medicine via email at inquiries@pimed.com.
DISCLAIMER
Participants have an implied responsibility to use the newly acquired information to enhance patient outcomes and their own professional development. The information presented in this activity is not meant to serve as a guideline for patient management. Any procedures, medications, or other courses of diagnosis or treatment discussed or suggested in this activity should not be used by clinicians without evaluation of their patients' conditions and possible contraindications and/or dangers in use, review of any applicable manufacturer's product information, and comparison with recommendations of other authorities.
MEDIA
Internet activity
COMPUTER SYSTEM REQUIREMENTS
Operating system: Windows or Macintosh
Supported browsers: HTML5-capable browser – Internet Explorer 11, Microsoft Edge, Firefox 27+, Chrome 30+, Safari 9+
Hardware: computer, smartphone, or tablet
Broadband Internet connection: high-speed connection preferable
©RME Collaborative, a division of Talem Health, LLC 2022. All Rights Reserved. These materials may be used for personal use only. Any rebroadcast, distribution, or reuse of this presentation or any part of it in any form for other than personal use without the express written permission of Talem Health, LLC is prohibited.