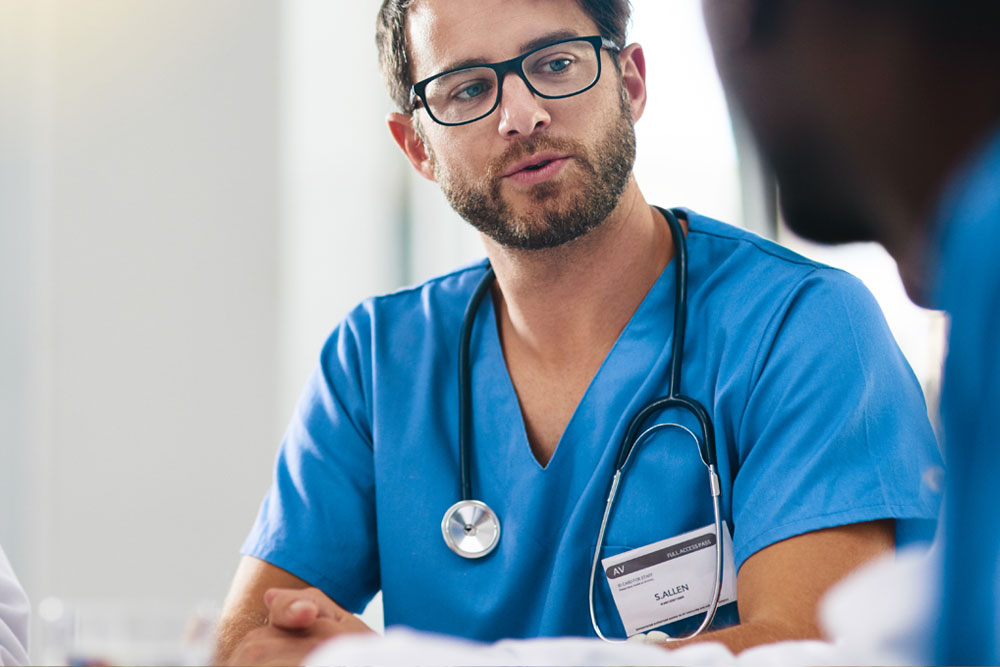 Over the past few decades, shifts in demographics, advances in science, and new federal policies have had a major impact on health care. Amidst the increasingly complex health care environment, providers are required to stay up-to-date with new data and advances in order to ensure optimal patient care. Organizations are seeking ways to improve the delivery of care, improve quality, and reduce costs.
"As an ACO, we are focused on building the capacity of our primary care providers to deliver efficient and cost-effective care for patients with chronic conditions. Our main goal is to decrease spending while improving quality of care and patient outcomes. Collaboration with Talem Health allows us to align our goals with our providers' educational needs and systems' priorities."
– Vice President of Research & Medical Education
Current TME Collaborative Partner
About TalemMedEd
Talem MedEd (TME), a division of Talem Health, is dedicated to helping clinicians and health systems improve quality of care and patient outcomes through the delivery of continuing medical education initiatives. TME collaborates with expert faculty, accredited academic institutions, hospital networks, accountable care organizations and other health care organizations to produce high quality, educational activities that address the gaps in clinical performance, health care delivery, and patient outcomes.
Education
At TME, we employ the knowledge of educational principles, health care environment insights, and an understanding of health care provider learning needs to develop educational solutions that support professional development, practice change, national and organizational goals, and patient-centered care. We continually seek ways to integrate health data, individualized learning activities, and higher levels of outcomes measurement into our educational programs.
Outcomes
TME uses a variety of techniques to assess our educational activities. We seek to demonstrate the impact of our education on professional practice, patient outcomes, and potentially cost savings. We apply the most current and relevant approaches for meaningful, measurable outcomes in the evaluation of our programs.